Description
DO YOU HAVE A PULSE OXIMETER TO KEEP MONITORING YOUR VITALS EVERYWHERE YOU GO?
This pulse oximeter measures the level of oxygen saturation in your blood and your pulse rate without using a needle or taking a blood sample.

This lightweight, accurate, easy to use, and carry pulse oximeter is the perfect tool to take everywhere with you when you need to measure your vitals.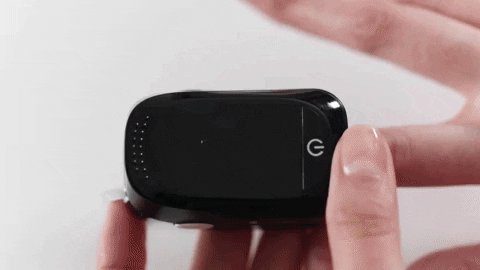 ADVANTAGES
✅ PRECISE ACCURATE READINGS!
✅ FAST RESULTS!
✅ EASY TO READ DIGITAL DISPLAY!
✅ EASY TO OPERATE!
✅ FDA AND CE APPROVED!

PRECISE ACCURATE PULSE RATE MONITOR AND OXIMETER
This device accurately checks SP02 (the amount of oxygenated hemoglobin in the blood), your pulse rate (PR), and the perfusion index (PI) within a small margin of error. The oximeter will sound an alarm when your oxygen level drops under 93% (Normal oxygen readings range from 94 to 100%).
FAST RESULTS, EASY TO OPERATE
Simply pinch the clamp and insert one finger into the device, press the one-touch button to power on, and receive your results in seconds. Press the button again, to cycle through the four different display modes to read the results you need.

EASY TO READ THE RESULTS DIGITAL DISPLAY
This oximeter features 4 different display modes. You can read the results in any direction. A bright rotatable OLED screen is easy to read, even when in the dark. 
FDA AND CE APPROVED
This product has CE and FDA certifications.

WHO IS IT FOR?
Runners, athletes, pregnant women, and any other person with respiratory or cardiovascular ailments. 

SPECIFICATIONS
Product dimensions: 65mm*30mm*30mm
Weight: 59 grams (without batteries)
Environment temperature: 5℃~40℃
Certification: CE, FDA
Power supply and service life: 2pcs AAA batteries can be used continuously for 20 hours (the product does not contain batteries)
Screen display: TFT screen color, SpO2 waveform.
Packing size: 102*63*37mm (without battery)
Blood oxygen saturation measurement range: 70%~99%. 
Pulse rate measurement range: 30BPM~240BPM
Automatic shutdown: 15 seconds automatic shutdown, no operation

It can be monitored for 8 hours of sleep.
CONTENT 
1 x fingertip oximeter
1 x lanyard (short)
1 x color box
1 x English user manual

HOT DEAL
🏷️ BUY 2 = GET 5% OFF
🏷️ BUY 3+ = GET 10% OFF
FREE GIFT
OUR GUARANTEE
✅ Estimated Delivery Time: 10-20 days.
✅ Money-Back Guarantee: You risk nothing.
✅ Invest in Quality: 99.3% of our clients recommend this product.
✅ Email Tracking: Order status updates via email.