Description
DO YOU HAVE A TOURNIQUET HOLDER TO KEEP AT YOUR FINGERTIPS IN CASE OF EMERGENCY?
This Tourniquet Holder is designed to give you easy and quick access to your tourniquet when seconds matter. 
Don't waste precious time during a massive hemorrhage, be ready to stop the bleeding quickly with this tourniquet. It is the ultimate life-saving device for both tactical and non-tactical situations.
ADVANTAGES
✅ Quick Access to your Tourniquet!
✅ Durable and Sturdy Construction! 
✅ 100% Effective to Stop the Bleed! 
✅ One-Hand Application Tourniquet! 
✅ Adjustable Size! 
✅ Perform Well in all Weather Conditions!
✅ The Perfect Tool in your First Aid Kit!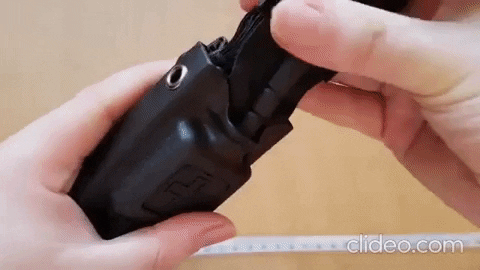 QUICK ACCESS TO YOUR TOURNIQUET
The RIGID tourniquet allows rapid access to your tourniquet while holding it securely in place. There are no straps, buckles, or flaps to deal with. It can be worn on your duty belt, on your trauma bag, or in the accessory position on your drop leg holster. 
DURABLE - STURDY CONSTRUCTION
Easy Routing Buckle! Decreased blood loss, effective slack removal, fewer windlass turns.
Free Moving Internal Band! Patented free-moving internal band for true evenly distributed circumferential pressure.
Stabilization Plate! The reinforced stabilization plate and the beveled contact bar improve comfort.

Strong Windlass Rod, Clip & Strap! Enhanced strength, improves grip. rapid windlass lock, bilateral buttress.
VERY EASY TO APPLY - ONE-HAND APPLICATION TOURNIQUET
This tourniquet has a one-handed application which makes it easy to be applied by yourself on your own leg or arm. The writeable windlass security strap allows you to write the time of application. You can join our First Aid courses if you want to learn more.
QUICK ACCESS FOR EVERYONE
In an emergency situation, you need to act fast. The high visibility red tip on the tourniquet is designed for immediate location and identification. 
WHO IS IT FOR?
This durable, compact, and lightweight, making it easy to carry with you on any camping, hiking, hunting, motorcycle, or survival adventures, or to store in any home or car emergency kit. This is also the perfect tool for EMTs, paramedics, soldiers, police officers, bodyguards... 
SPECIFICATIONS
Tourniquet Material: Nylon

Color: Black
Tourniquet Length: 91cm
Tourniquet Width: 4cm
Carry Case Size: 12 cm x 5.8 cm x 4.5 cm
CONTENT 
1 x Tourniquet,
1 x Rigid Carry Case
1 x User Manual
HOT DEAL
🏷️ BUY 2 = GET 5% OFF
🏷️ BUY 3+ = GET 10% OFF
FREE GIFT
OUR GUARANTEE
✅ Estimated Delivery Time: 10-20 days.
✅ Money-Back Guarantee: You risk nothing.
✅ Invest in Quality: 99.3% of our clients recommend this product.
✅ Email Tracking: Order status updates via email.
Bought to train at home and know how to put the tourniquet.
Good quality tourniquet and the holder too! I recommend