Description
HAVE YOU EVER TRIED TO CUT CLOTHES OR BANDAGES WITH A NORMAL PAIR OF SCISSORS?
Those first aid scissors or EMT Tactical Trauma Shears are perfect for first aiders, paramedics, EMTs, and medical personnel to quickly and safely cut clothing from injured people as well as bandages or tape.
ADVANTAGES
✅ STAINLESS STEEL EMT SHEARS! 
✅ STANDARD 7.5" SIZE as you find in most hospitals!  
✅ BLUNT TIP, SAFE TO USE! 
✅ AUTOCLAVABLE SHEARS! 
✅ CUT THE TOUGHEST MATERIALS!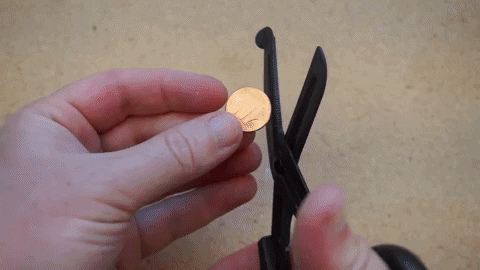 STRONG & DURABLE
The handles of these first aid scissors are made to withstand a lot of use and impact with hard surfaces if dropped or smashed. The strong and durable blades are made in stainless steel, which makes it easier to cut off clothing to get to an injury as quickly as possible. 
EASILY CUT THROUGH THE TOUGHEST MATERIALS
The blades have serrations, which makes them strong and durable enough to cut through some of the toughest materials, such as car seat belts, leather, and denim, and even thin metal and other hard surfaces.
SAFE TO USE - FIRST AID SCISSORS

The end of the scissors is made with a blunt tip to prevent any injury when cutting clothing close to the skin. The shears were designed exclusively for external use and are not suitable for surgical or invasive procedures. 
AUTOCLAVABLE SHEARS
These scissors are autoclavable, which means they can be cleaned and serialized in a quick manner in order for them to be used over and over again.
WHO IS IT FOR?
They have been field-tested to be perfect for doctors, paramedics, nurses, EMTs, First Aiders...
SPECIFICATIONS
Material: Stainless steel + hard plastic (handles)

Handle color: black / orange / army green / khaki
Dimensions: about 18 x 9.2cm
Weight: 60g
CONTENT DETAILS
HOT DEAL
🏷️ BUY 2 = GET 5% OFF
🏷️ BUY 3+ = GET 10% OFF
FREE GIFT
OUR GUARANTEE
✅ Estimated Delivery Time: 10-20 days.
✅ Money-Back Guarantee: You risk nothing.
✅ Invest in Quality: 99.3% of our clients recommend this product.
✅ Email Tracking: Order status updates via email.
The product took about 12 days to arrive in Hua Hin. Good quality.
arrived quickly, scissors good, in perfect condition. Had no problem. Recommend!